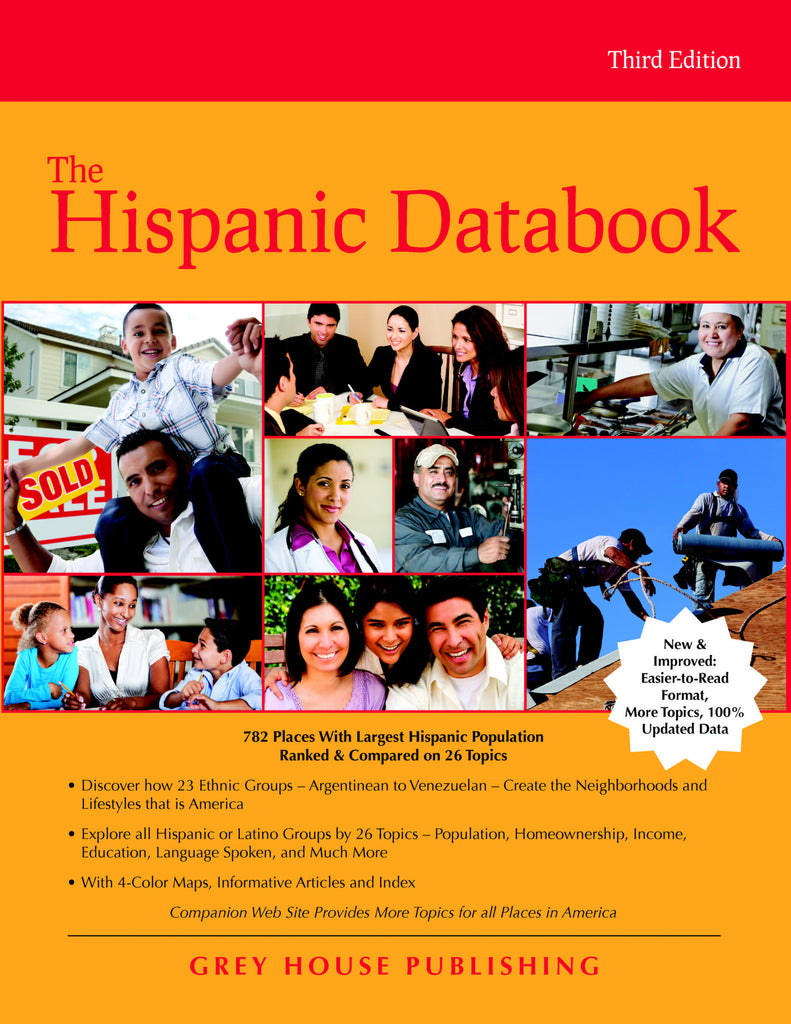 The Hispanic Databook, 2012
Today, the number of Hispanics/Latinos has surpassed 50 million and is the fastest growing group in America.
The Hispanic Databook
takes a detailed look at this group by examining data on national, state, county, and place (city, town, etc.) levels. It contains profiles on 782 places with the highest concentrations of Hispanic/Latino population, comprising 23 ethnic backgrounds from Argentinean to Venezuelan, and includes 26 statistical topics, including Homeownership, Income, Language Spoke at Home, Jobs, Rent, and Poverty. In addition to providing significant facts and figures,
The Hispanic Databook
also compares and ranks all states, counties and places by all topics - allowing users to get to exactly the data they need in minutes.
---
---
More from this collection