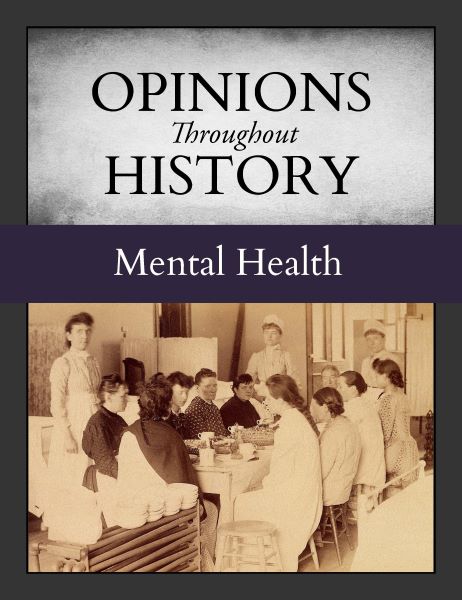 Opinions Throughout History: Mental Health
In the early 1700s, Americans who suffered from mental illness had few options for treatment and often found little in the way of sympathy from their fellow colonists. With no knowledge about the nature of mental illness or its treatment, mentally ill children and adults were often confined to prisons or even forced to live on the outskirts of settlements or even in the surrounding wilderness. The shift in attitudes about mental health—from being viewed as a dangerous social evil to being recognized as a public health issue—occurred gradually and was driven by the advent and spread of scientific knowledge.
This volume of Opinions Throughout History looks at how attitudes about mental health have changed from the colonial era to the twenty-first century, and how developments in medicine, psychiatric care, and social services have changed the fate of those living with behavioral health challenges. The history and evolution of mental health care and philosophy are discussed, as well as peripheral issues like drug and alcohol abuse, child and family welfare, and the ongoing debate over government subsidies for health care and social outreach programs.   

---
---
More from this collection